About HostDent
HostDent is an efficient One-Stop-Shop for all your dental web marketing needs. Our dental web hosting and maintenance plan includes FREE support, 99% uptime guarantee, FREE updates (you don't have to pay for further updates).
Website Hosting is the business of providing the storage, connectivity, and services necessary to serve files for a website. We host and maintain all aspects of the website, including business email accounts.
HostDent provide 100% uptime, data encryption, daily backups, our servers are fully monitored 24/7 by our engineers.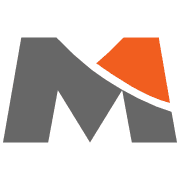 Included Features and Benefits:
basic On-Page Search Engine Optimization
enhanced patient education section (embedded in you website)
secure dedicated web hosting
up to 5 business email addresses on our servers
or setup your emails with Google Apps for Work
(get all of the benefits of Google technology, customized for your own domain: $5/user/month)
out of office reply
automatic SPAM filtering (fraud, virus protection, webmail, catch-all)
monthly website traffic statistics (sent by email in PDF format)
daily backups
24 x 7 web servers monitoring
temporary page while your website is being developed (if needed)
domain name administration
free training and technical support
Dental Website Maintenance
We offer FREE on-going support and content updates of your website.
Dental Business Emails
We provide business email accounts to our clients that can be managed online with webmail or with your favourite email client.
Enhanced Patient Education - Dental Terms
Embedded in you website: Dental Dictionary, Dental Procedures and Dental Health Information
Dental Search Engine Optimization
Every practice with a website should make search engine optimization a part of their growth strategy. Our basic SEO, means finding ways to increase your website's appearance in Web visitors' search results. This generally means more traffic to your website.
Traffic Analytics
Included in Maintenance Package we provide a monthly traffic analytics report of your website. You can trace number of visits, where they are coming from, get loyalty and latency metrics, and identify the most used keywords.
---
Still have questions? Contact us here!